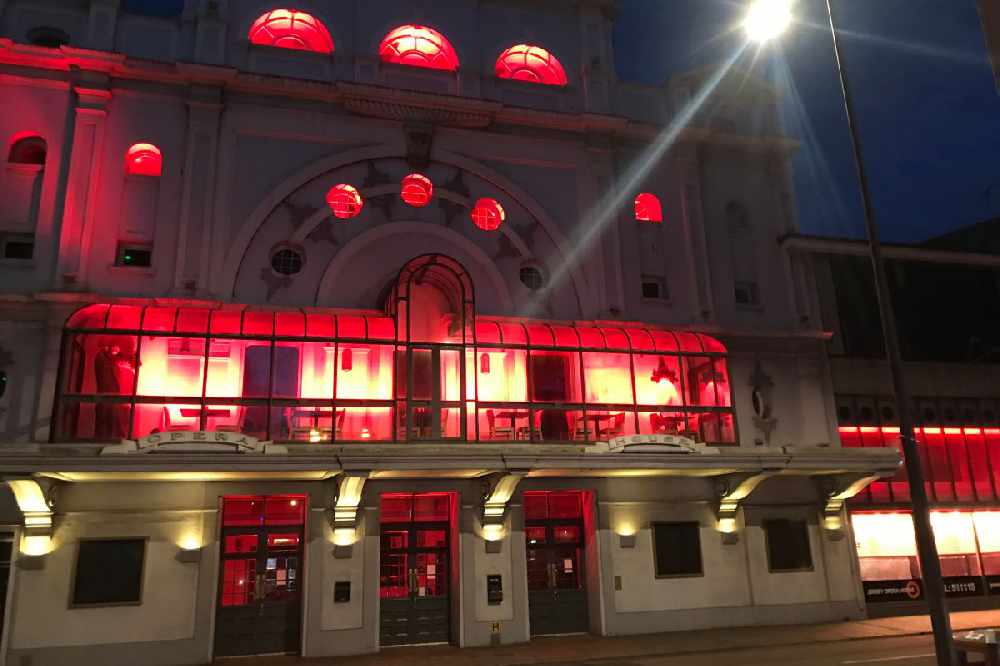 Jersey Opera House will be lit red tonight (6 July) to highlight the crisis facing the arts.
It will be among 500 venues nationwide to be illuminated to draw attention to the half a million jobs at risk because of the ongoing bans on performances, concerts, festivals, and corporate events.
The Opera House says the goal is to have a conversation with politicians about how the industry and jobs can be saved.
Yesterday, the UK government announced a significant £1.57b investment towards saving theatres, galleries and museums.
Pierre Horsfall, chairman of the Jersey Opera House, says Jersey government support is needed to help them and other art organisations.
"You get to the point where you are dependant on government money and they have to decide to keep the theatre open.
"Should that happen – and I've got my fingers crossed – I think the fact that the theatre is closed is a marvellous opportunity to do a lot of maintenance that is outstanding on it."
The theatre has been recently surveyed which has raised a series of work that needs doing, with work also needed to comply with the new disabled access law that comes into effect later this year.
While the move down to one-metre physical distancing has benefited many Jersey businesses, it hasn't helped theatres like the Opera House because the layout of rows of seats means distancing isn't possible.
People can share pictures and videos of the illumination with the hashtags #lightitinred and #jerseyoperahouse. It's due to start at 9pm, around half-an-hour before sunset.
More from Jersey News